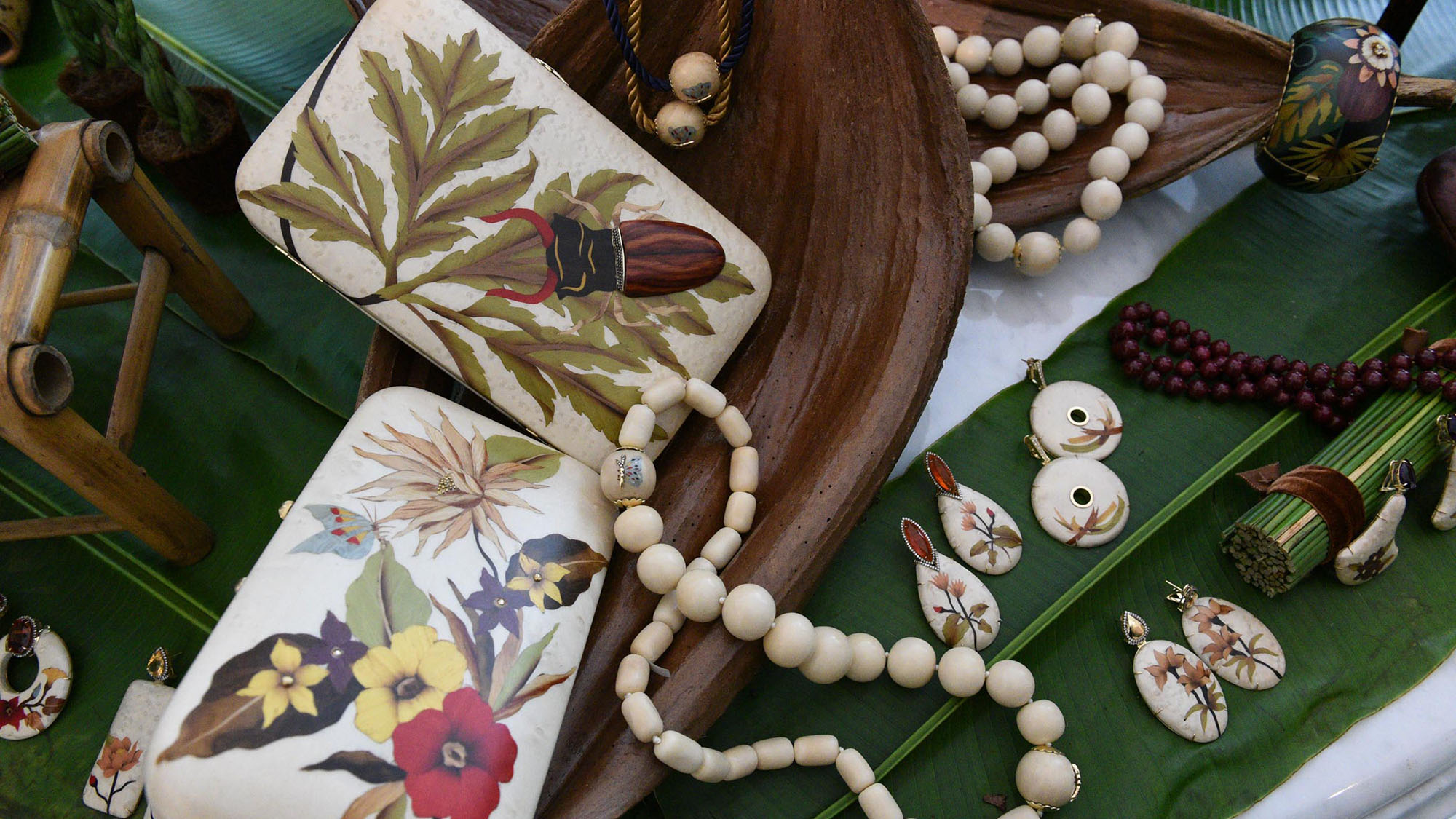 The Marquetry collection pairs the tones and textures of indigenous salvaged wood with rare and precious gems, gold and diamonds to create an award-winning collection of one-of-a-kind jewelry. Signature motifs of flora and fauna are juxtaposed with tromp l'oeil renderings of faceted gemstones, all created from precise hand-cut veneers in an array of natural hues.
The collection began to take shape after a trip to Acre, Brazil's Westernmost state, where Silvia encountered the skilled craftsmen who master the art of marquetry using native wood. Marquetry — the highly prized, lavishly ornamental decorative art — has roots in ancient Italian marble inlay, then appropriated by cabinet makers in Antwerp in the early 16th Century who used wood in place of stone.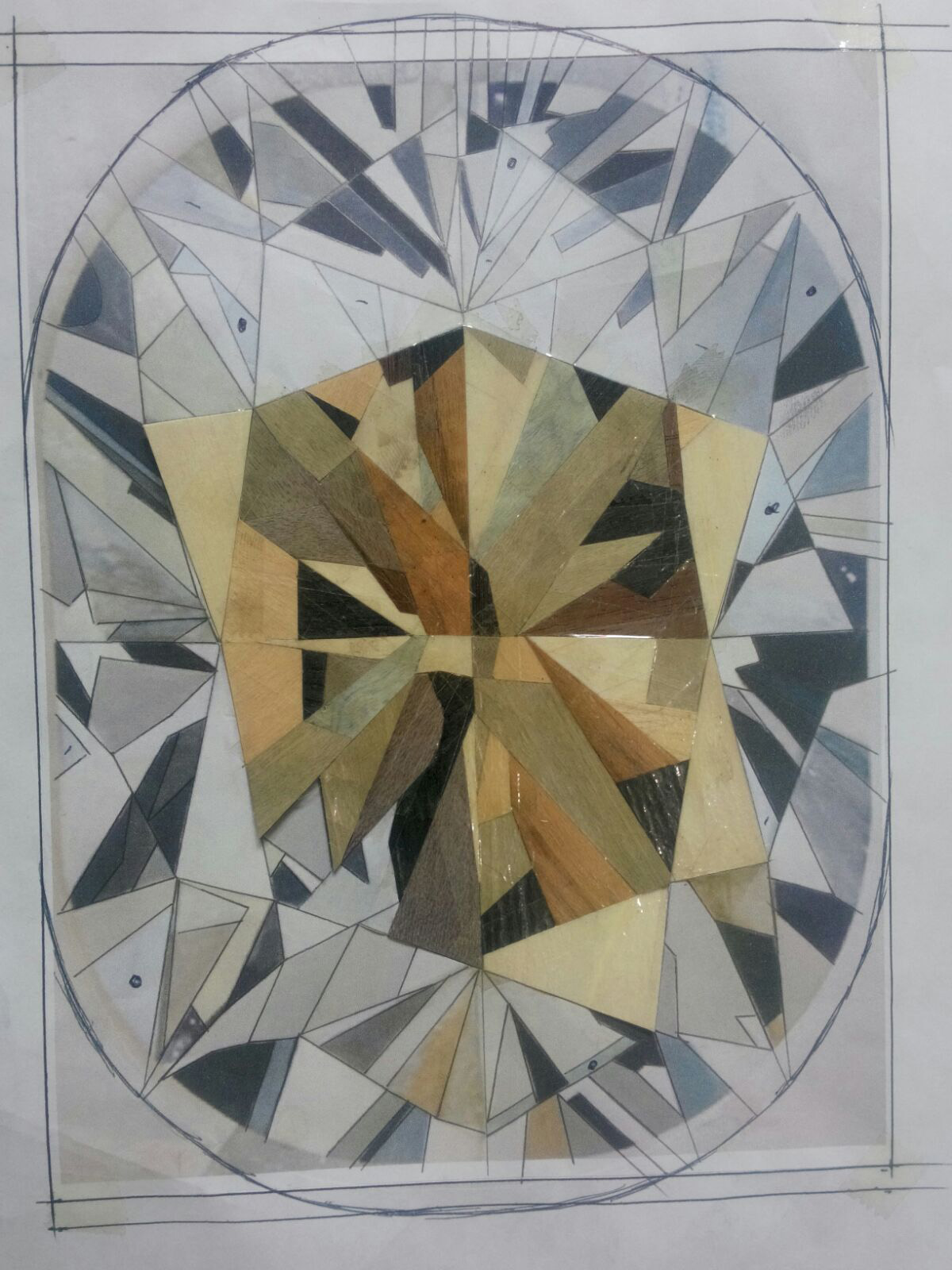 "Wood has been an important material in my work. The marquetry technique lends itself very well for an endless variety of intricate and detailed motifs, which gives a lot of creative freedom. Wood is also very lightweight, which makes it ideal for jewelry".
Silvia Furmanovich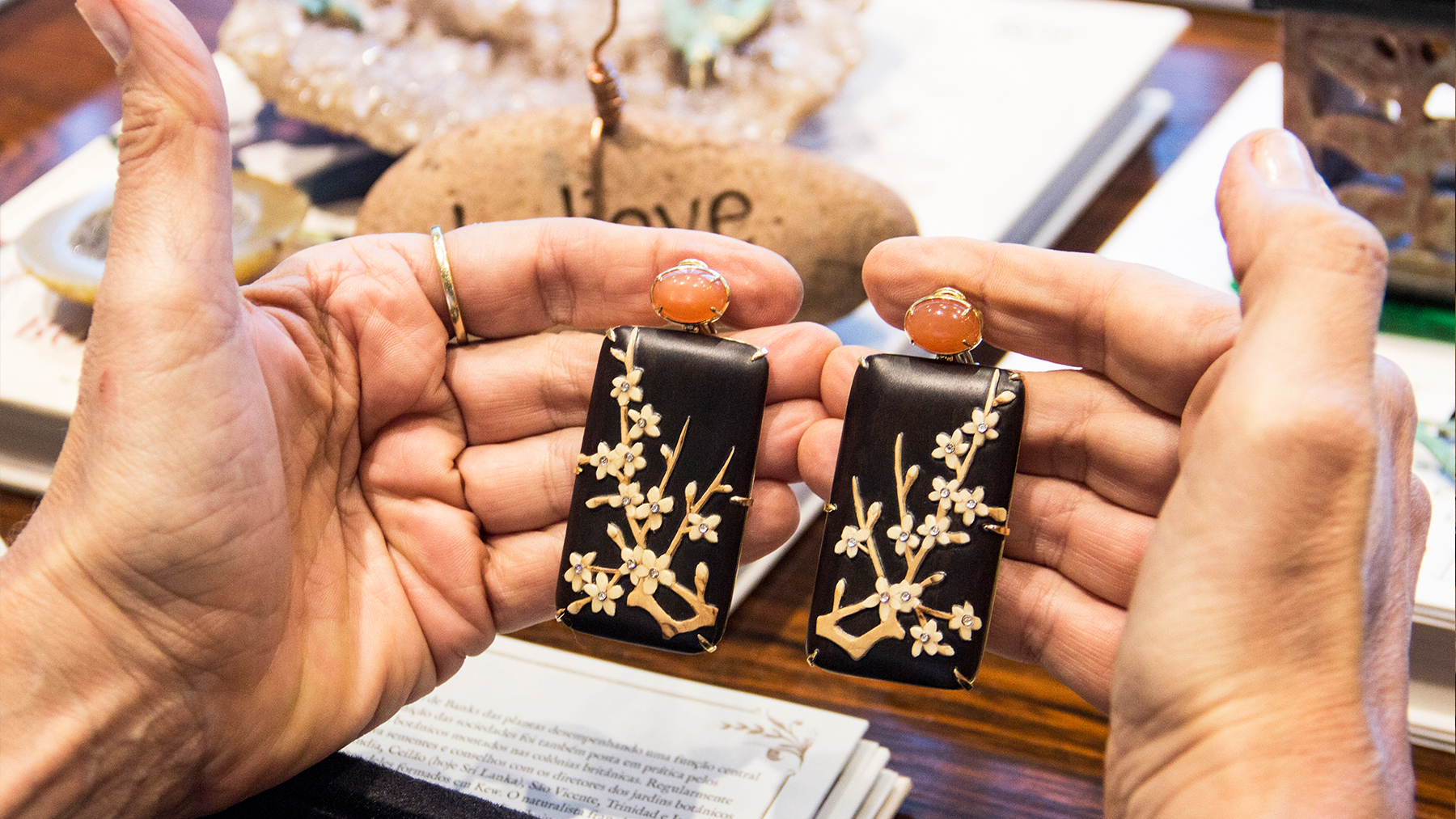 While the end result looks seamless, marquetry is actually a painstaking process of assembling hand-cut wood veneer shapes created from found objects in the forest. Artisans, looking for raw materials such as fallen tree branches or bark, collect local specimens — in this case, colored wood including Muirapiranga (red), Tatajuba (yellow), Louro Abacate (Green), Roxinho (purple) and Azul Carvalho (blue) — that they reclaim, thereby making the process sustainable. A proprietary system of washing and soaking the wood in water and minerals, enhancing its existing color naturally, allows for a variety of hues that is at once earthy and bold.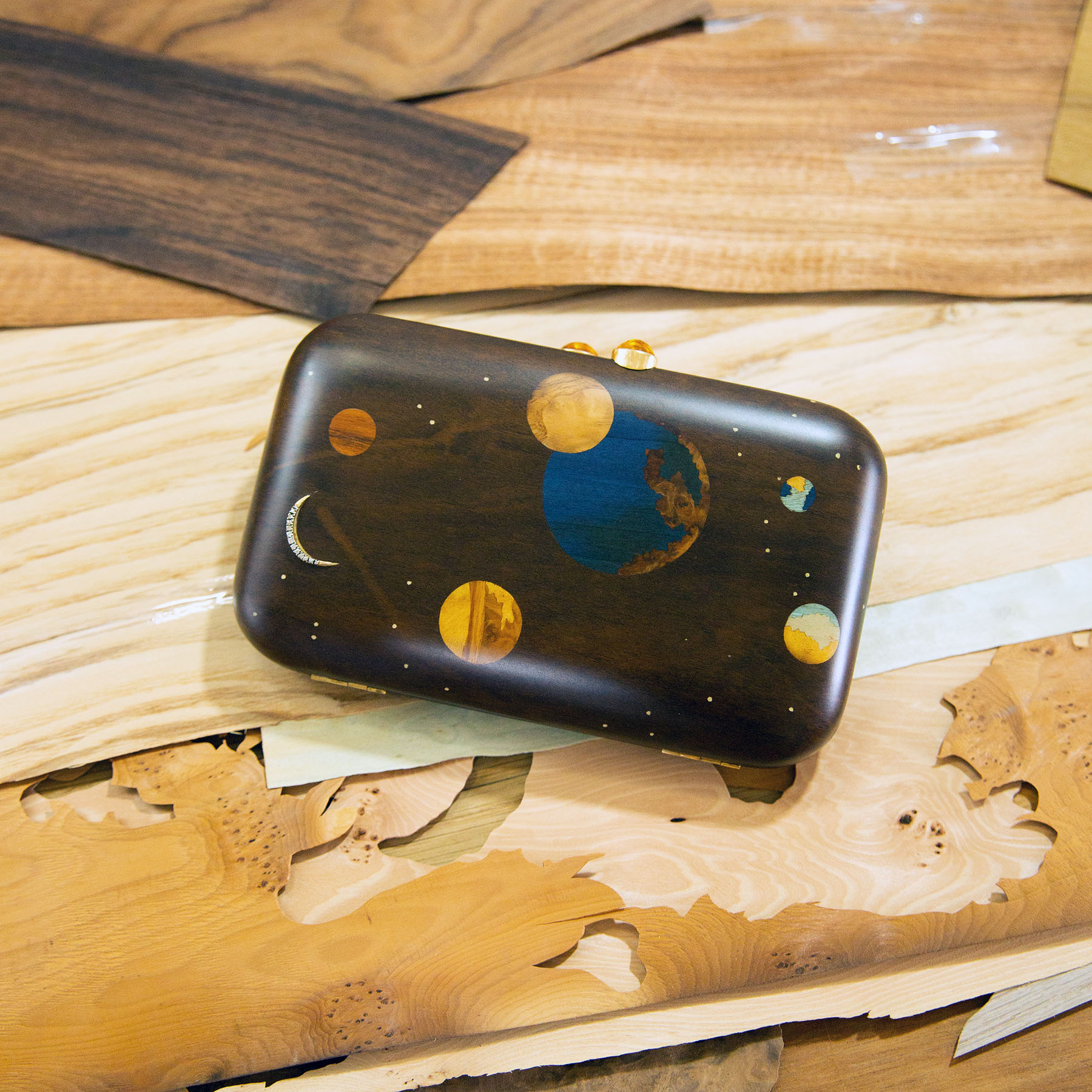 Besides native wood, the rainforest is also represented in vibrant renderings of tropical flowers such as bromelia, plumeria and lotus, and through the use of candy-colored faceted gemstones set against the marquetry to create a contrast of sparkle and subtlety. Amethyst, citrine, topaz, peridot, moonstone, beryl, prasiolite, fire opal, garnet and smoky quartz are all used as accents to elevate the pieces from craft to couture.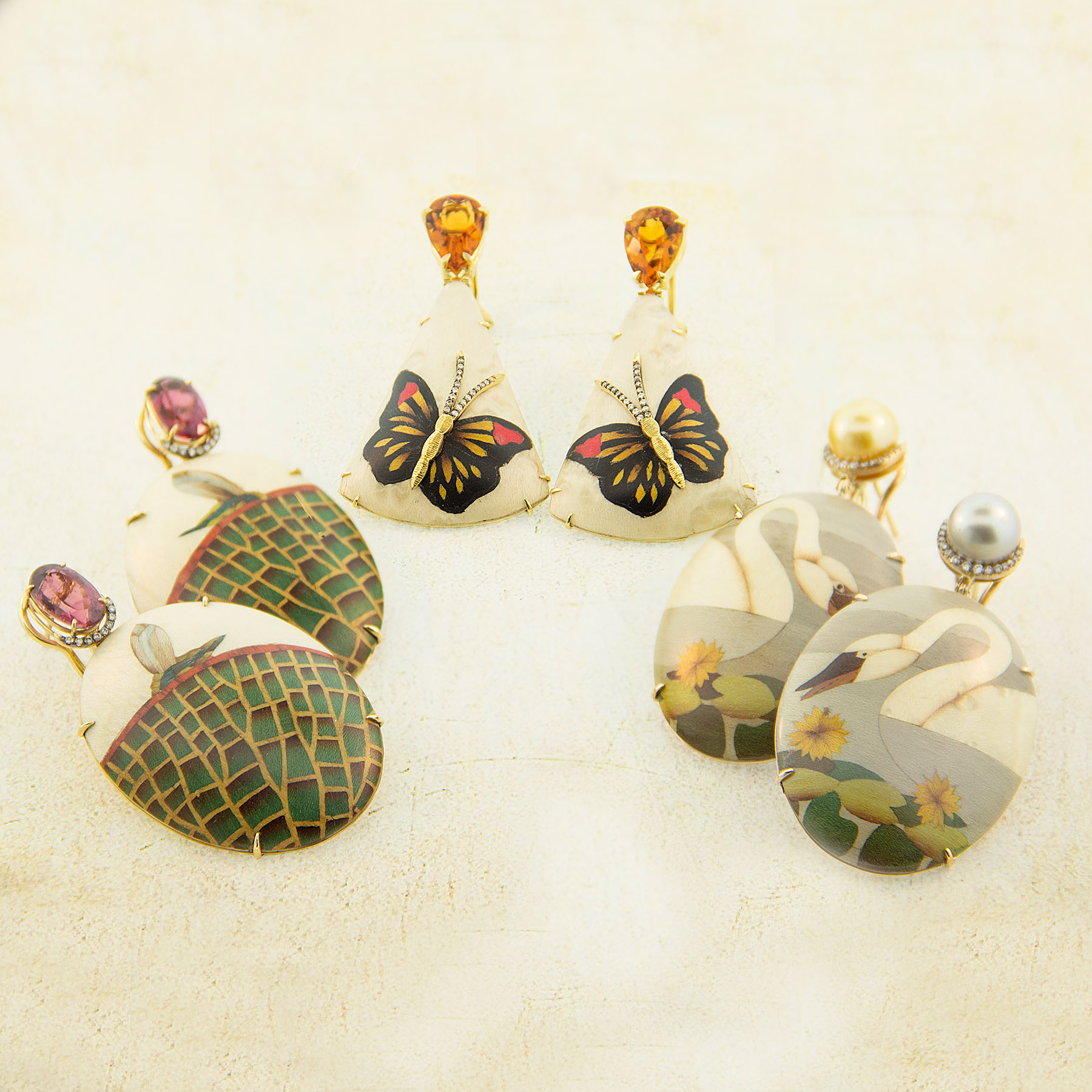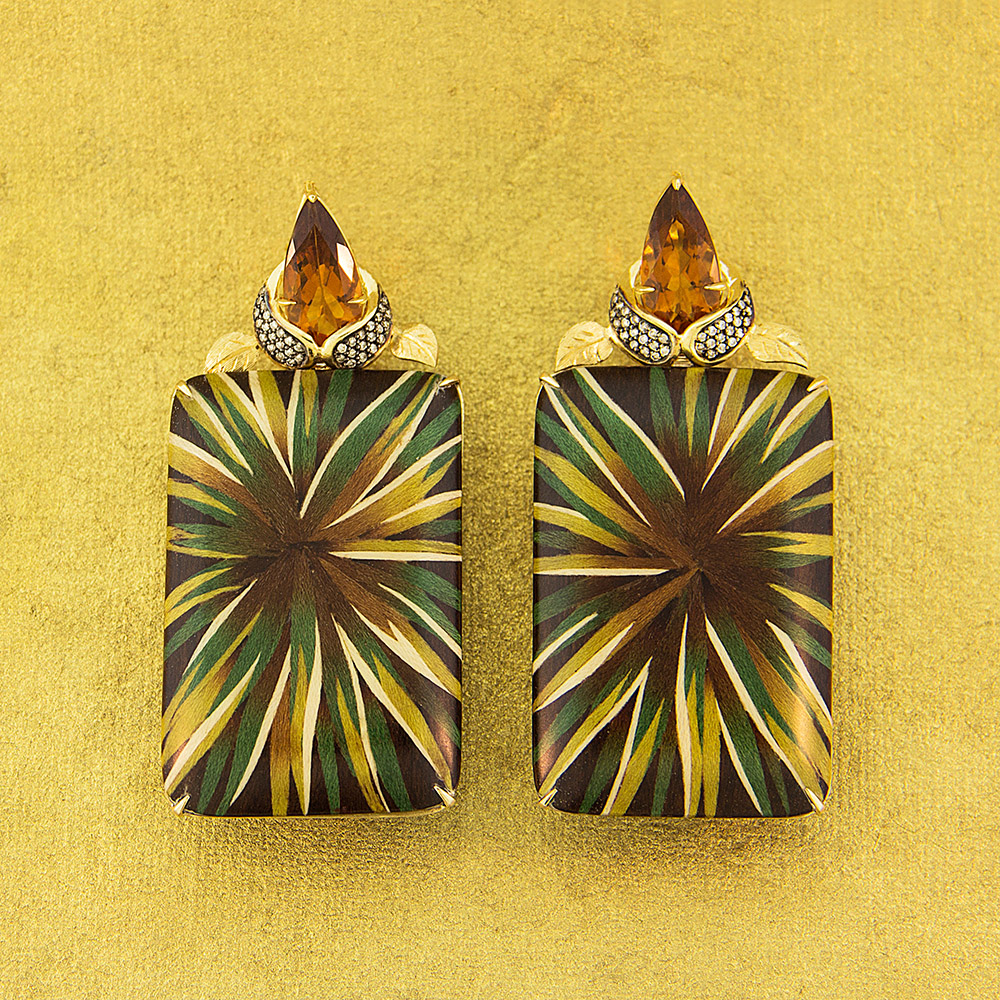 "The Marquetry collection from Brazilian sensation Silvia Furmanovich is unlike other fine wood jewelry yet it has roots in the past."
Marion Fasel, The Adventurine