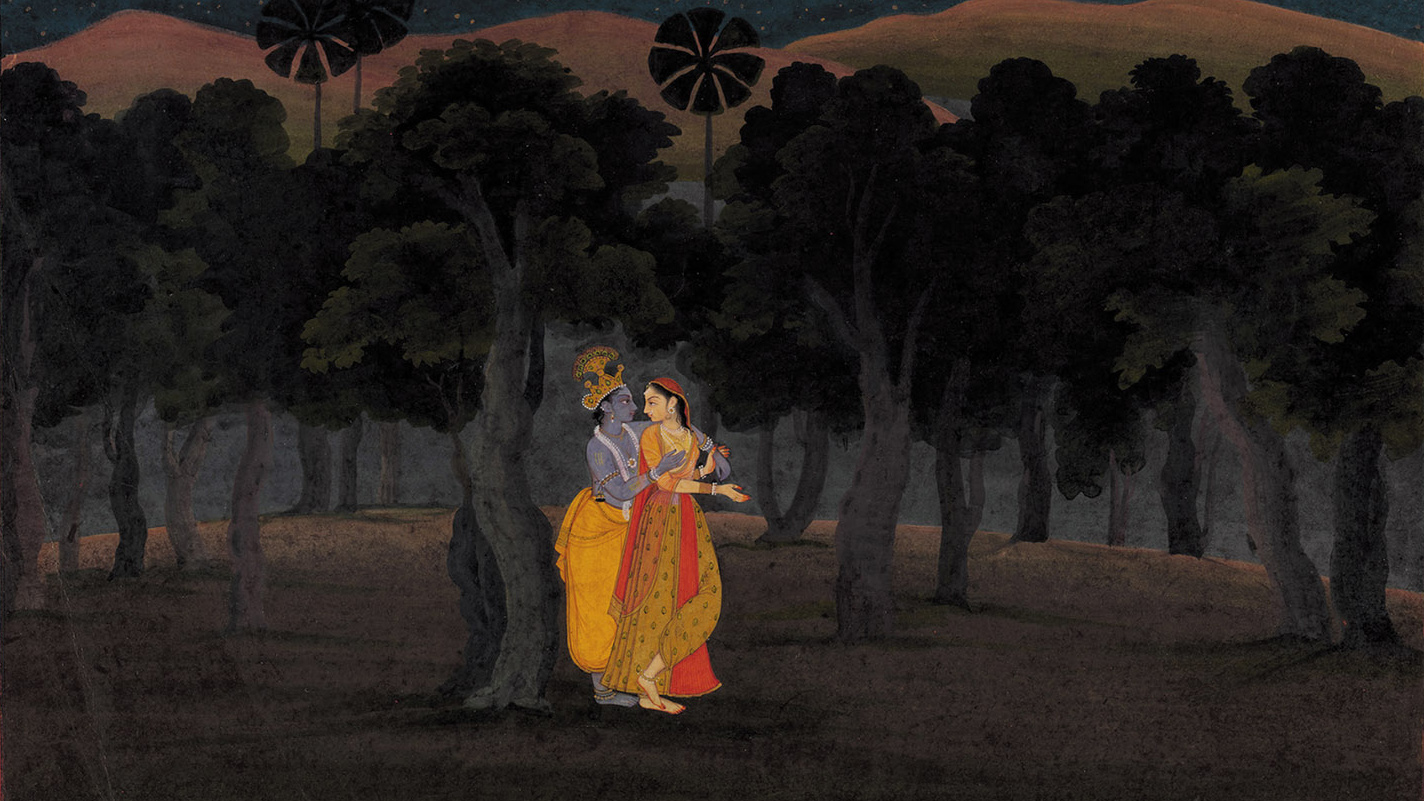 During a trip to New York in 2016, Silvia Furmanovich discovered 100 masterful paintings in the exhibition Divine Pleasures: Painting from India's Rajput Courts at the Metropolitan Museum of Art. Celebrating the diverse styles of Indian painting, the works portrayed scenes of epic and poetic literature commissioned by Rajasthan royalty from the 16th through the 19th centuries. Mesmerized by the works, Furmanovich later embarked on a 40-day artistic pilgrimage through India.
In Udaipur, the designer encountered artisans who have since the 16th century specialized in the painstaking tradition of miniature painting. Their art form evoked the vividly colored works Furmanovich encountered in the New York exhibition. Furmanovich commissioned artisans to create dreamlike natural sceneries, intricate figures and vibrant patterns on scalloped pieces of wood and bone for her newest collection. The pieces are painted with brushes of just one or two squirrel-tail hairs, utilizing mineral-based pigments made of crushed gems such as blue lapis lazuli and green malachite, as well as yellow sulfur, black carbon and red iron oxide. Sculpted in silhouettes reminiscent of Mughal architectural elements, the works are then mounted into statement earrings with gemstones echoing the hues of the paints, including emeralds, rubies, sapphires, tourmalines, diamonds and South Sea pearls.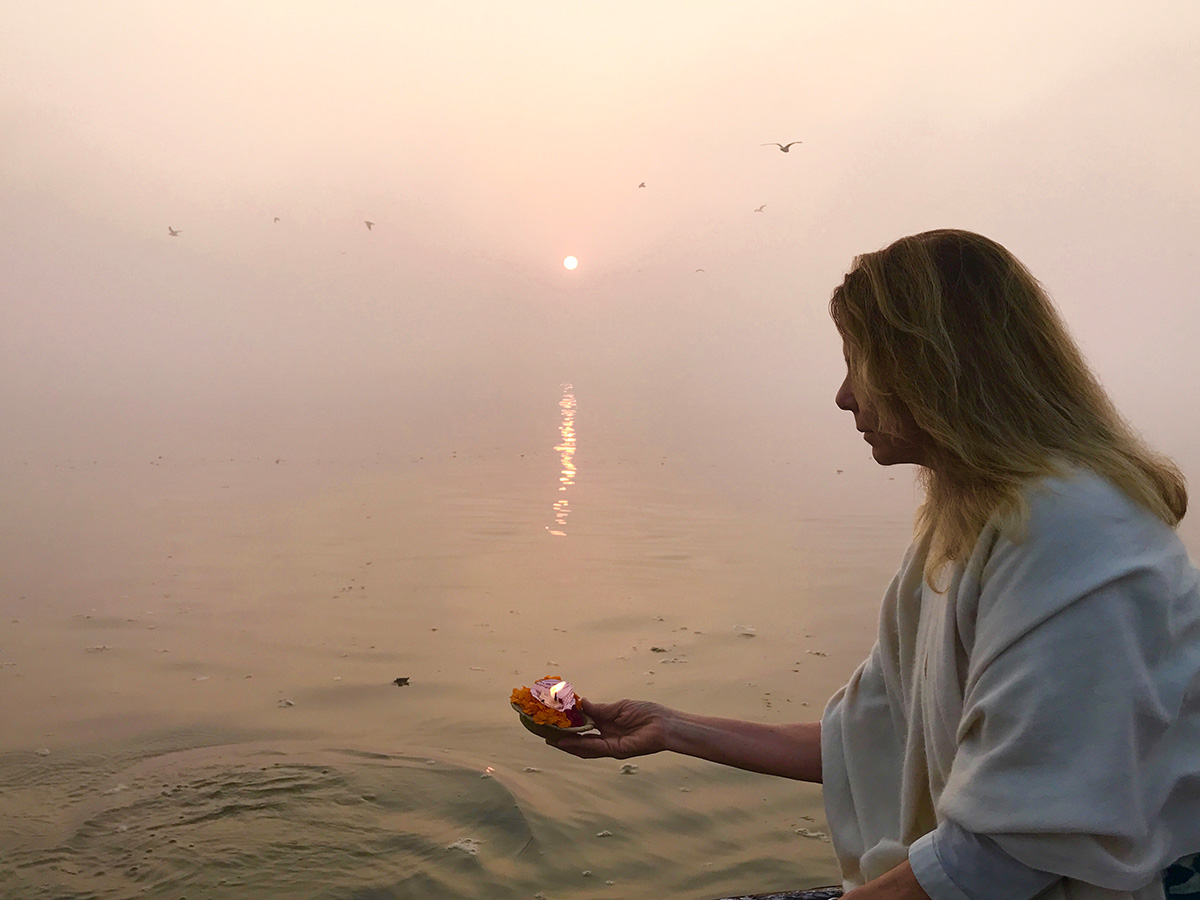 Beyond miniature pieces, other designs in the collection incorporate elements and materials inspired by India's rich artistic heritage. Thin slabs of inlaid marble are transformed into earrings with precious stones and diamonds. Architectural details of Hindu temples are mimicked in carvings from rose quartz, rock crystal and green jade. Rudraksha beads, a talisman associated with the god Shiva, are used in necklaces and earrings.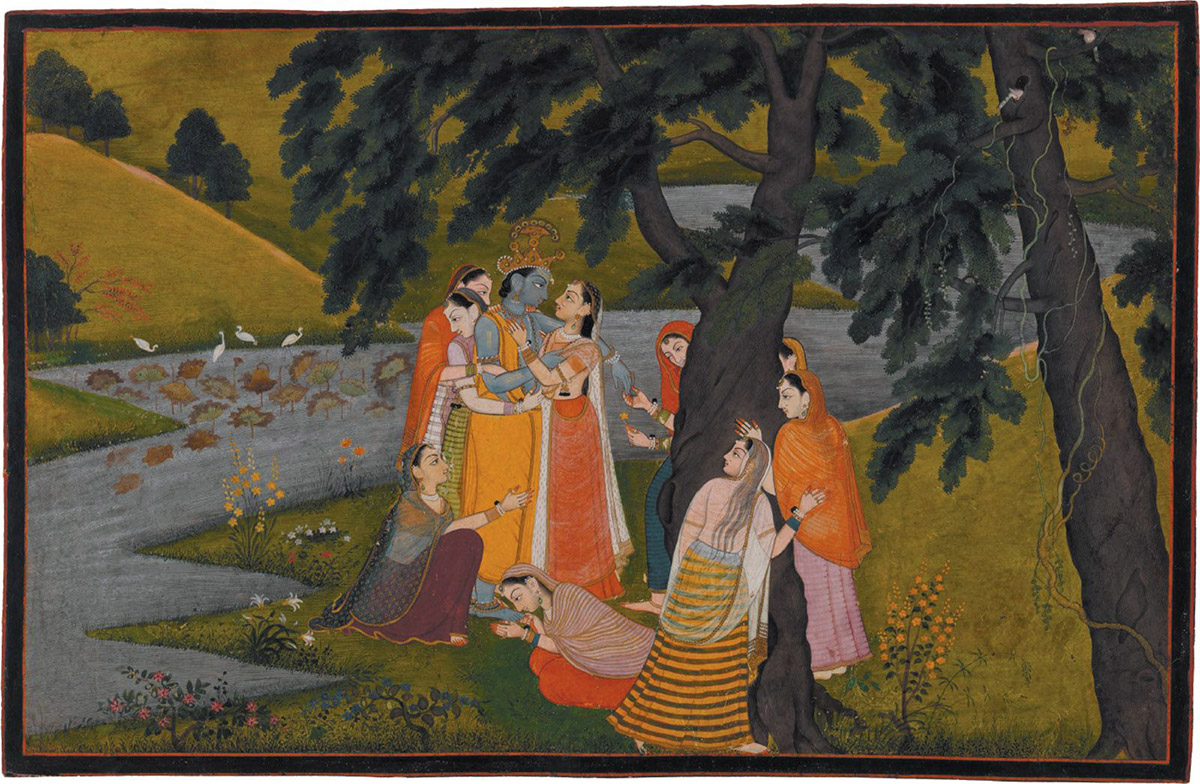 "In India, spiritual vision is linked to magic, pleasure and beauty. The jewelry is part of this vision".
Silvia Furmanovich
"Gives refined meaning to the term 'wearable art'."
Hilary Moss, T: The New York Times Style Magazine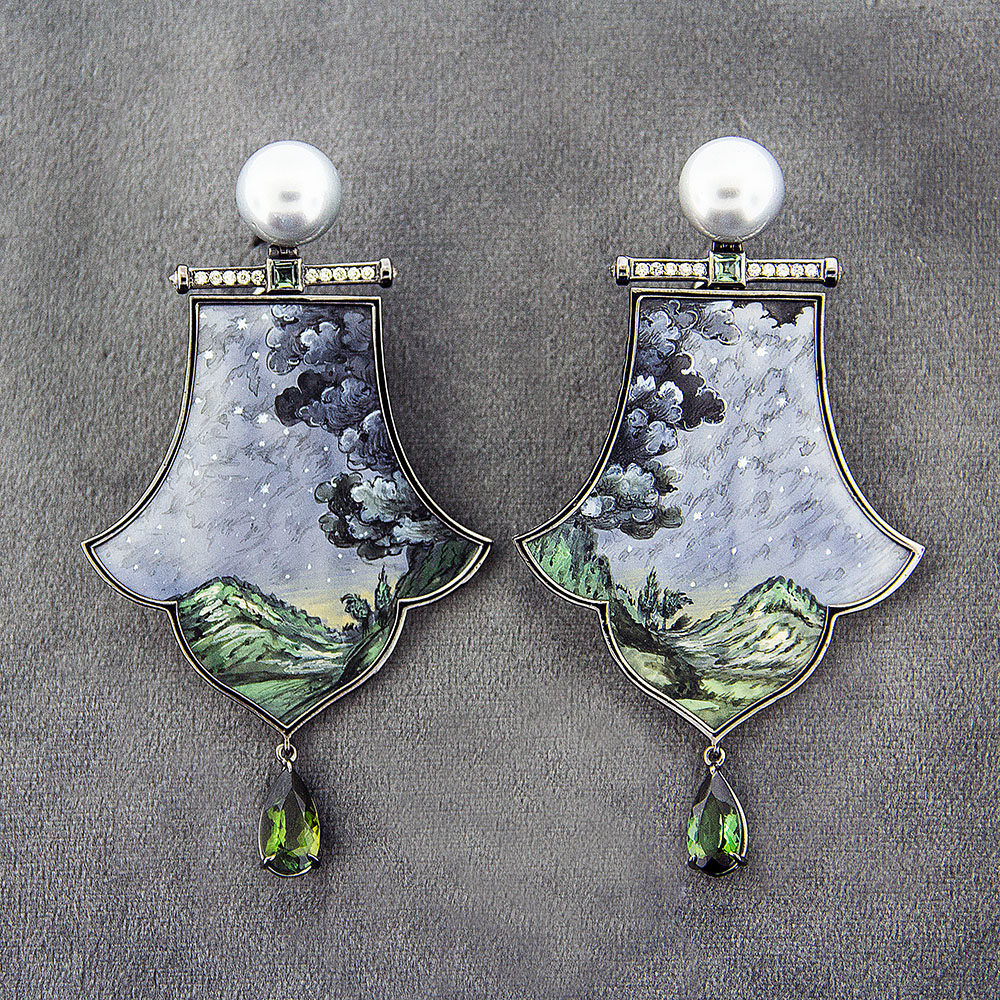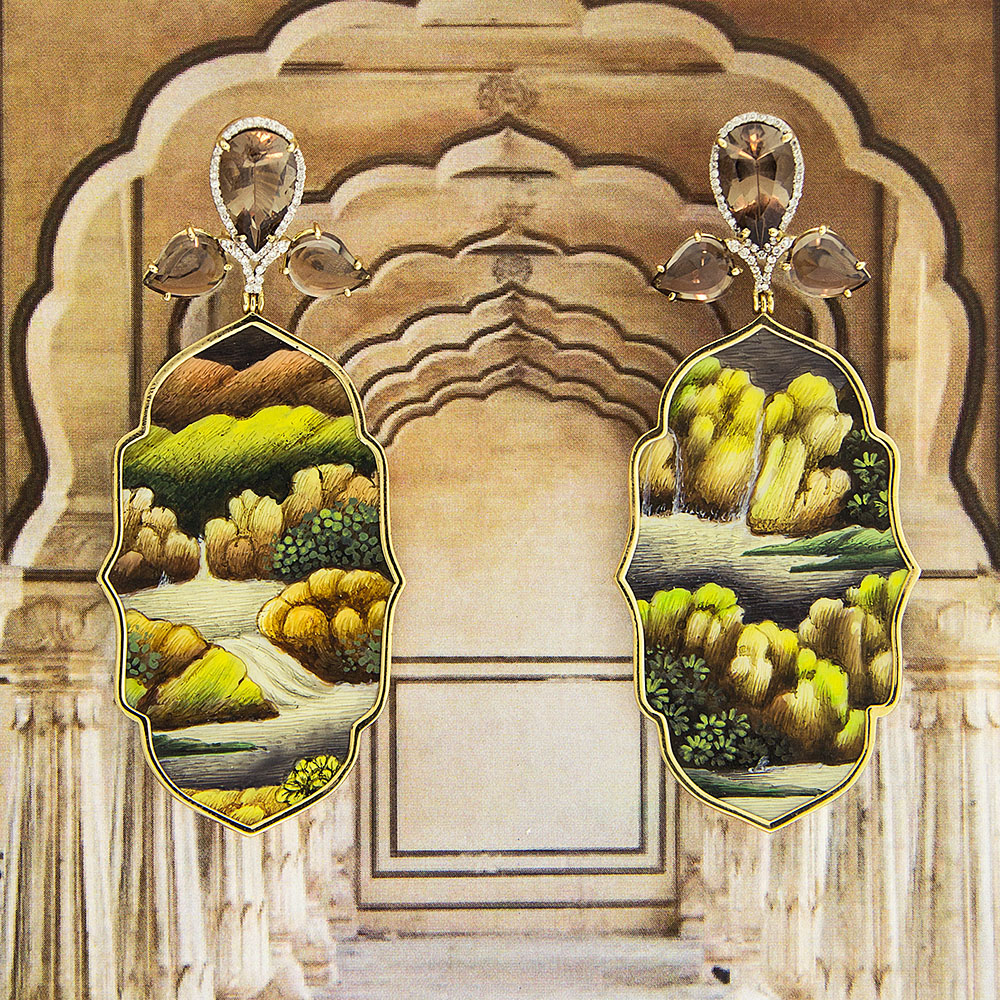 The India Collection won the prestigious Couture Design Award 2019 in the 'Innovation' category, and the Town & Country Jewelry Award 2018 in the event's inaugural edition as 'Collection of the Year'.
"The hand-painted details of the Brazilian designer's widely lauded India collection created wearable mini-masterpieces."
Hilary Moss, T: The New York Times Style Magazine