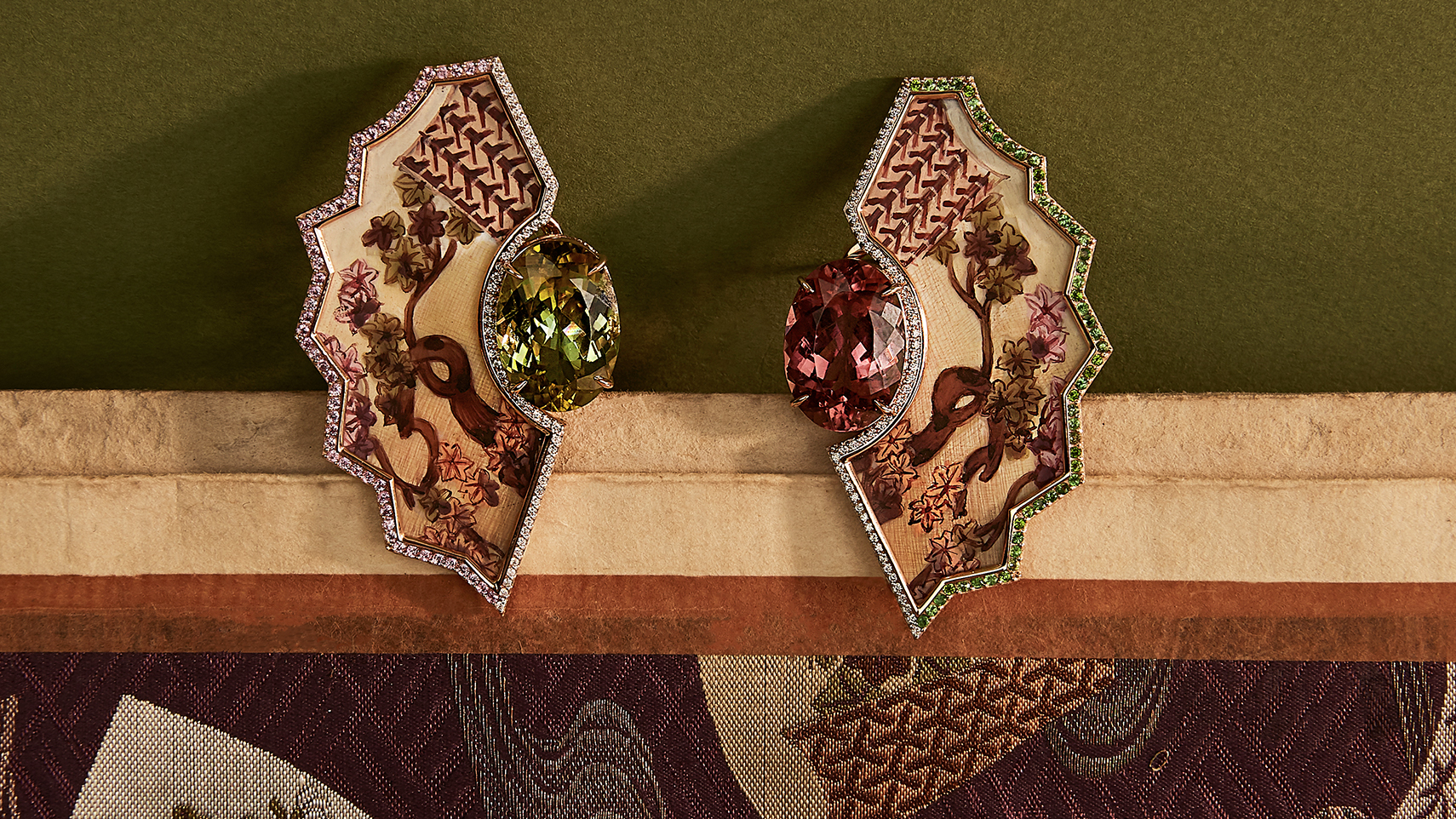 Silvia Furmanovich's Obi collection was inspired by the sash worn with a kimono in traditional Japanese dress. A celebration of Japan's rich textile history, the collection was born after the designer discovered a box of textile swatches from a prominent family business catering to aristocratic women of Kyoto from the Meiji period (1866–1912), during her travels.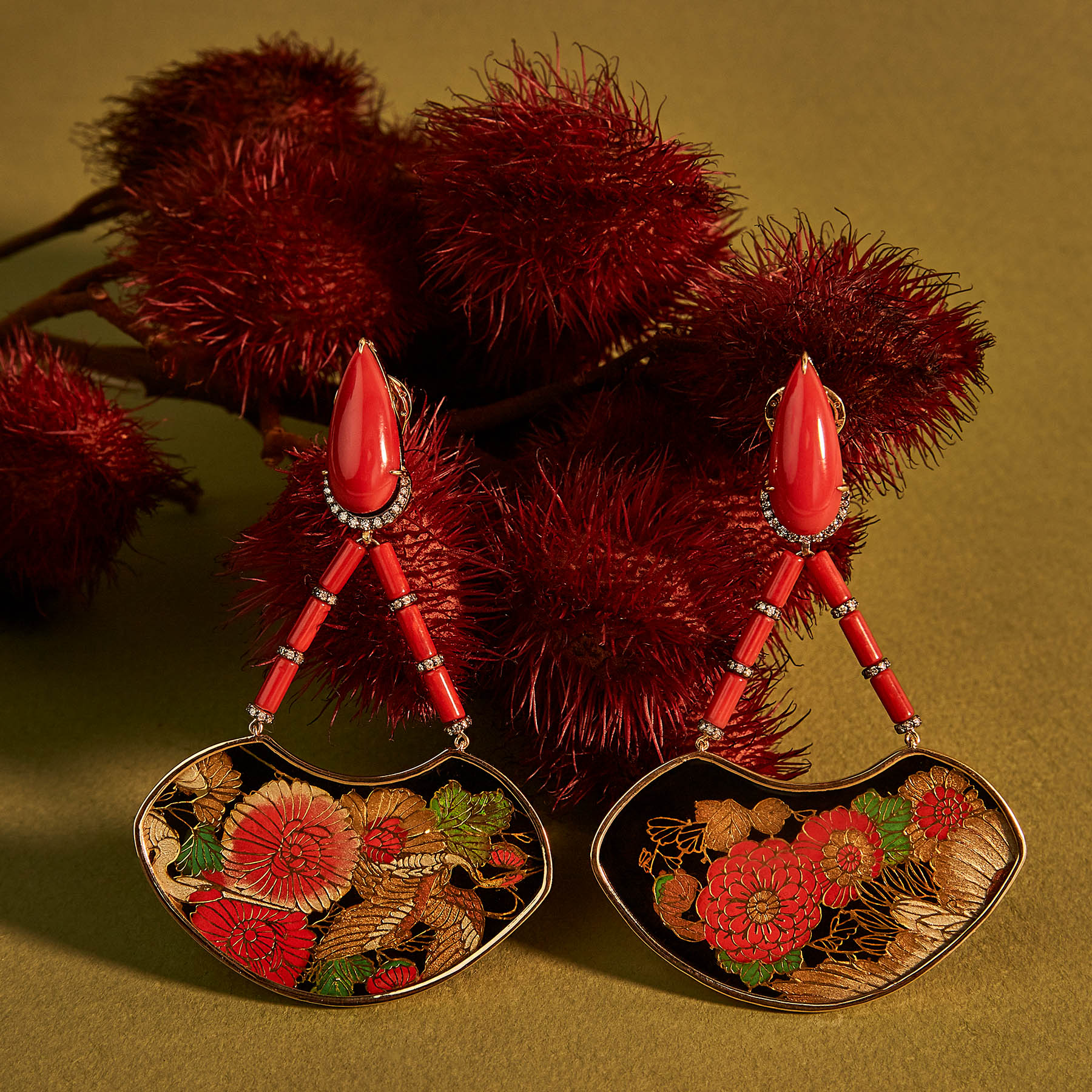 Comprised of luxury woven silks called nishijin — an iconic textile developed over a thousand years ago with richly colored and golden threads — the fabric samples exemplified a glittering array of Japanese motifs. This sparked a rich exploration into the complex layers of meaning associated with Japanese dress. Motifs, symbols and colors in Japanese fabrics often signal social status, personal identity and cultural sensitivity. Furmanovich sought out to interpret the motifs she found in the samples, creating intricately patterned jewelry. Cranes, clouds, sparrows, bamboo shoots, maple leaves, chrysanthemums, peonies and dianthus flowers are expertly rendered in Furmanovich's signature miniature painting and wood marquetry techniques, finished with precious stones and diamonds.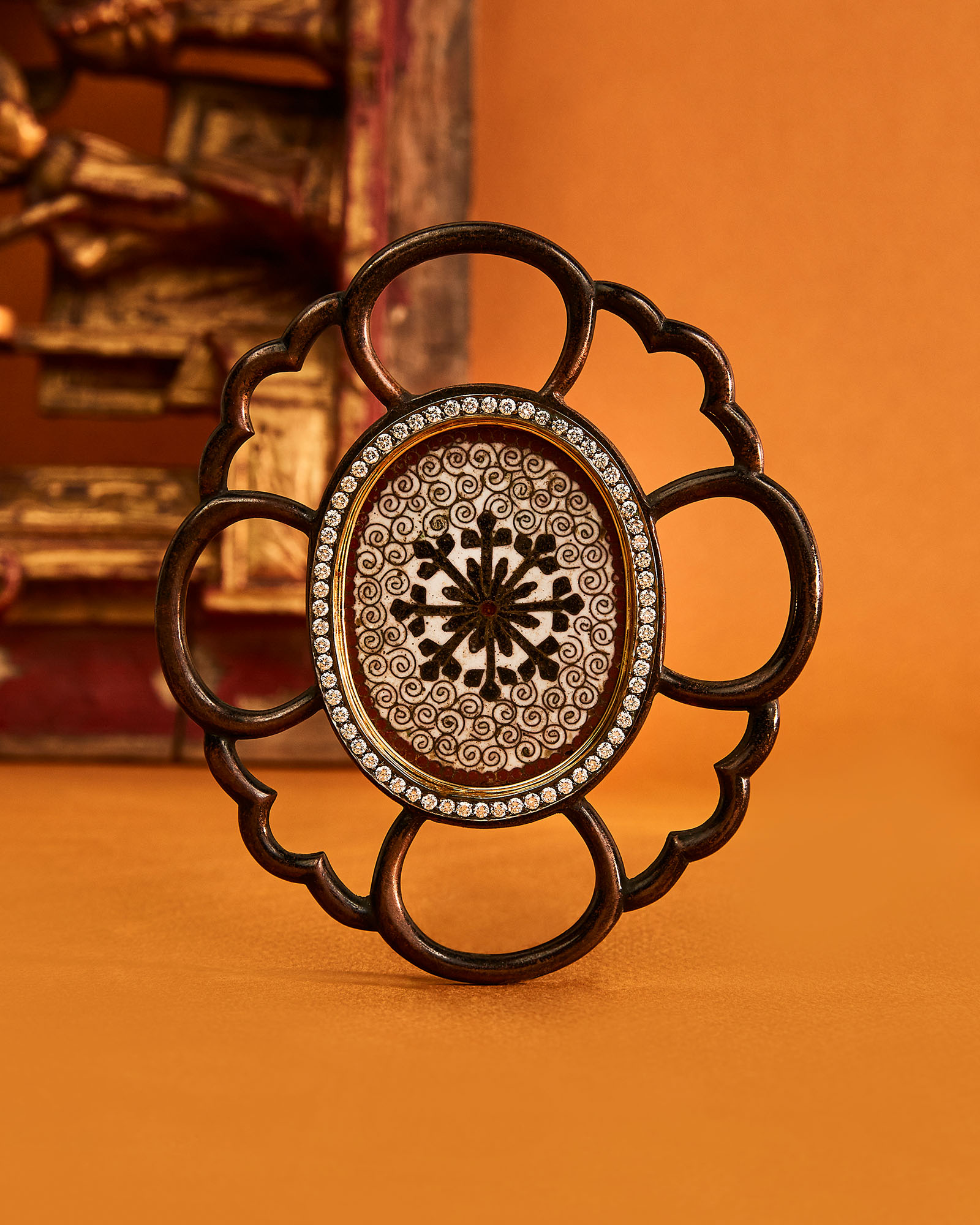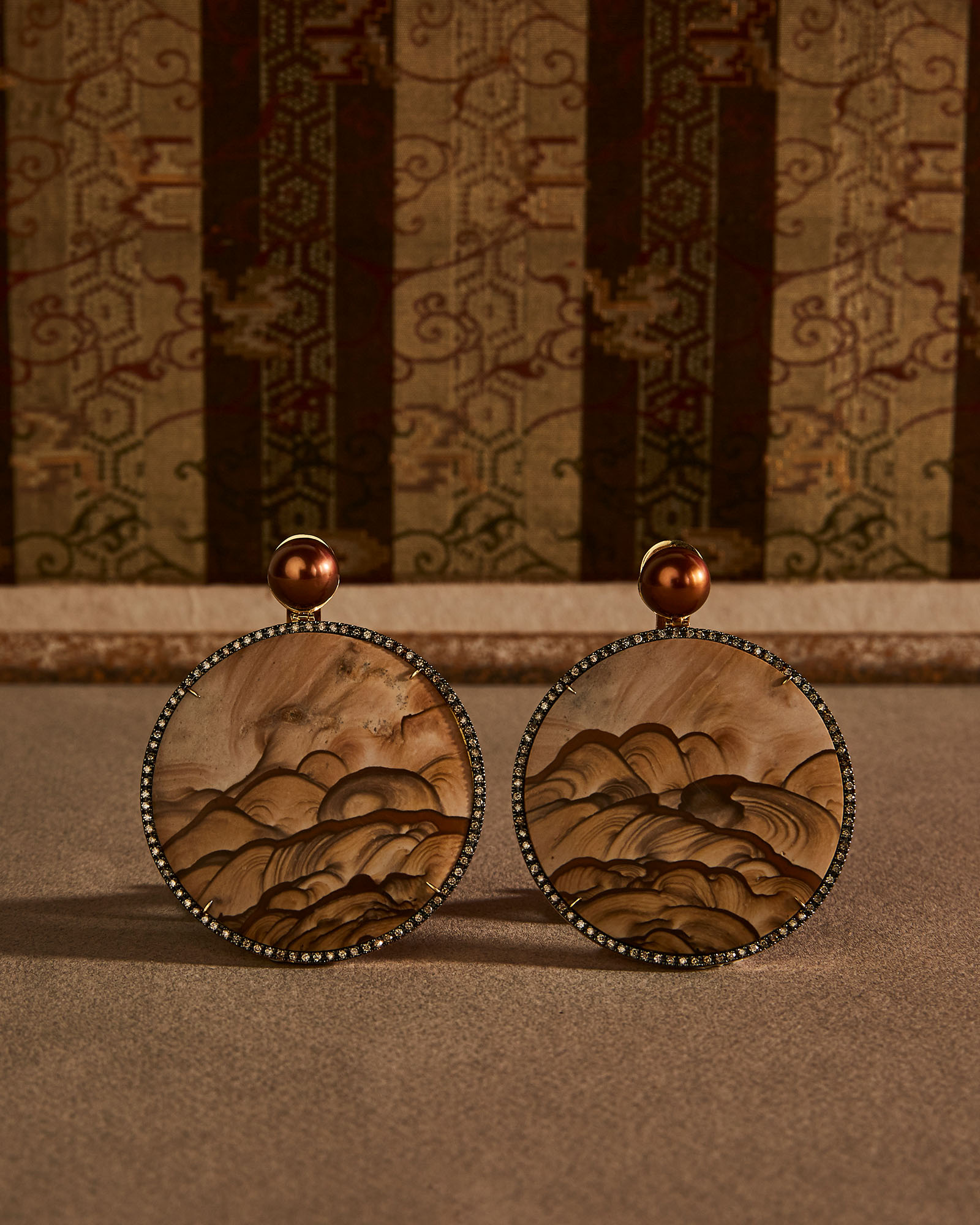 For the first time, Furmanovich has incorporated parts of vintage obi fabrics onto marquetry minaudières. The designs of the textile fragments are continued on the wooden surface of the pieces.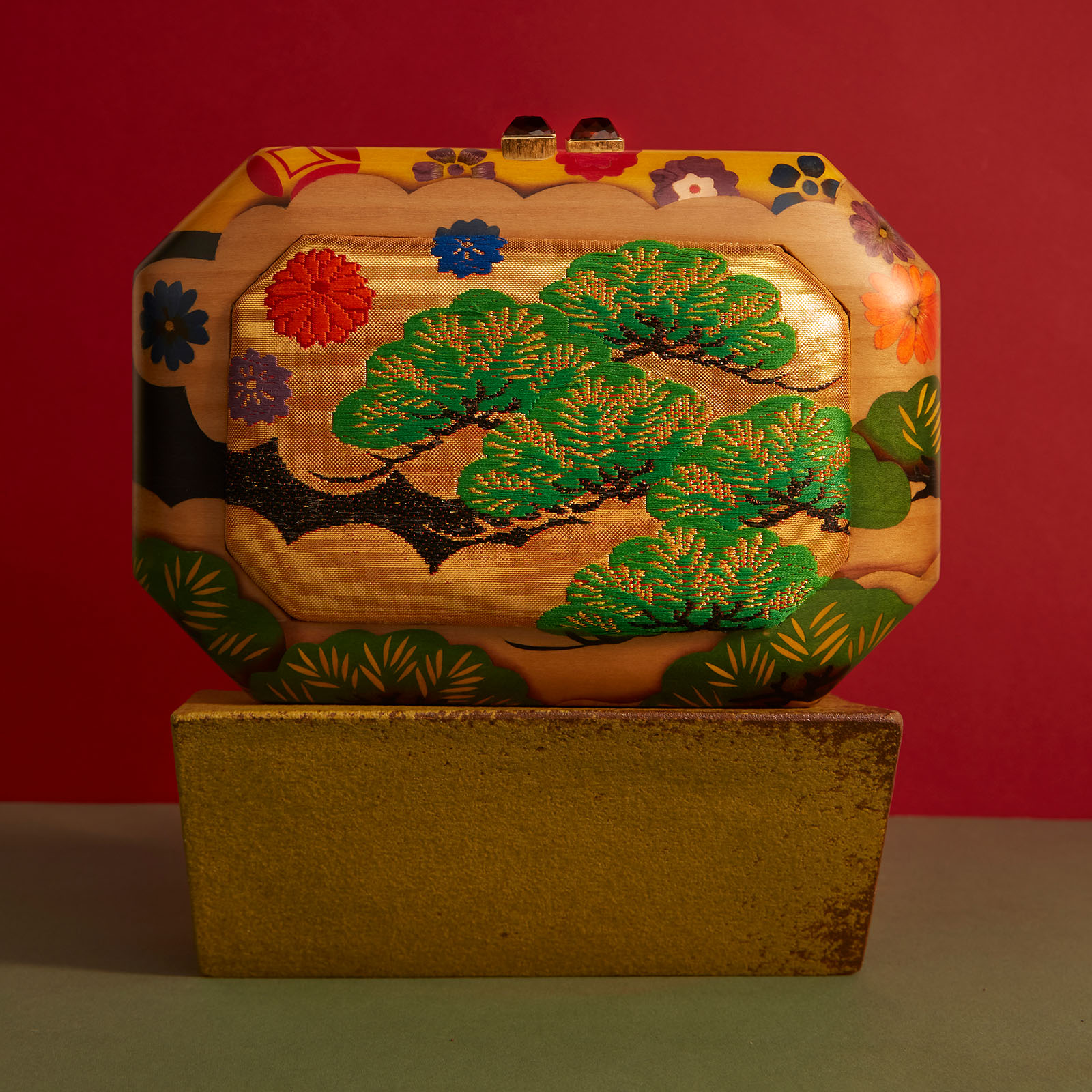 While working on the collection, Furmanovich traveled to Japan to research additional forms of craftsmanship. Beyond the pieces inspired by Japanese textiles, other designs from the collection incorporate nerikomi — a Japanese method of creating marbled patterns with colored clay — woven bamboo pieces from the city of Beppu and maki-e, a technique made by sprinkling wet lacquer with gold metallic powder.
The Crane clutch from the Obi Collection won the prestigious Couture Design Award in 2019 in the 'Innovation' category.